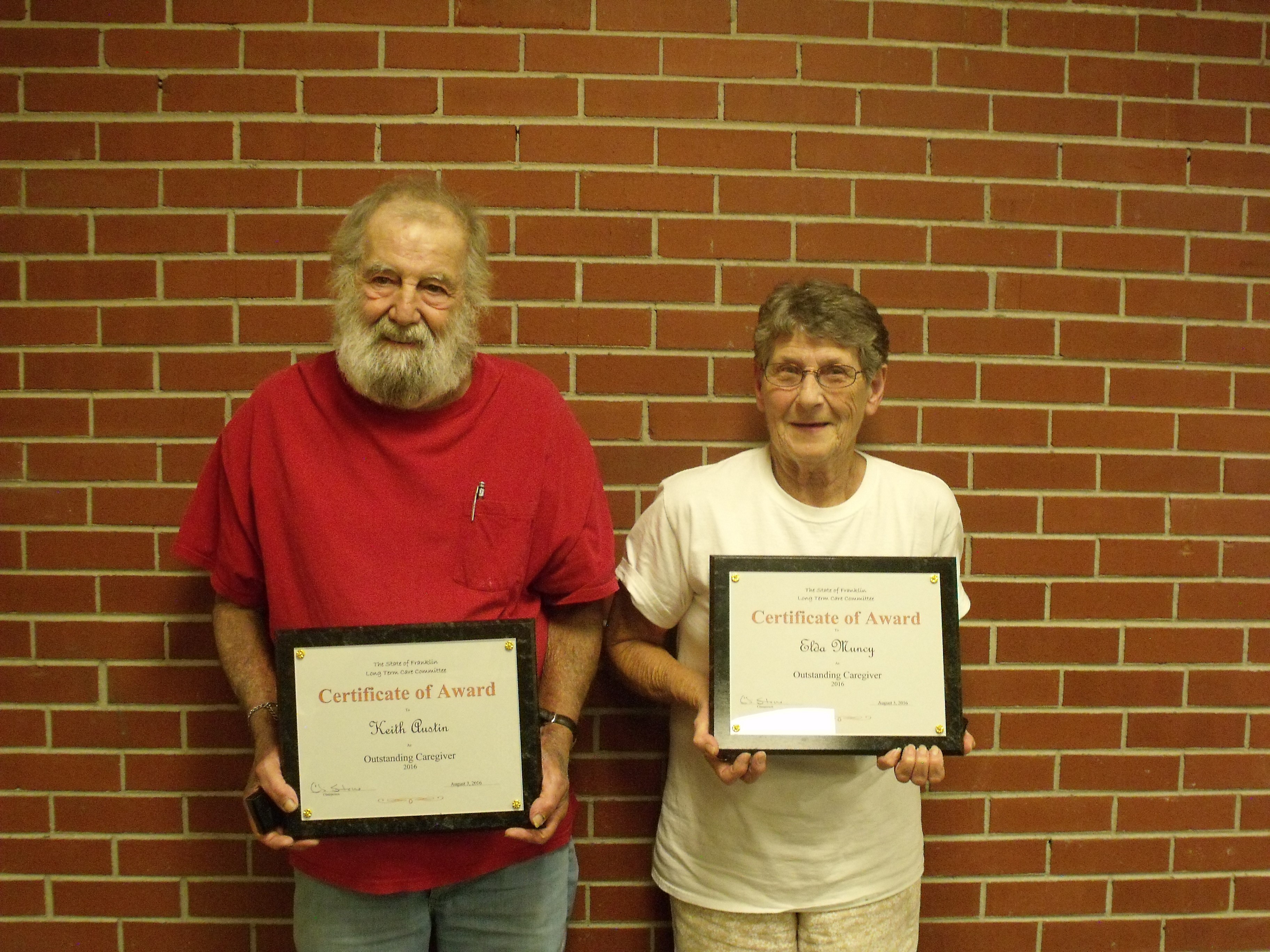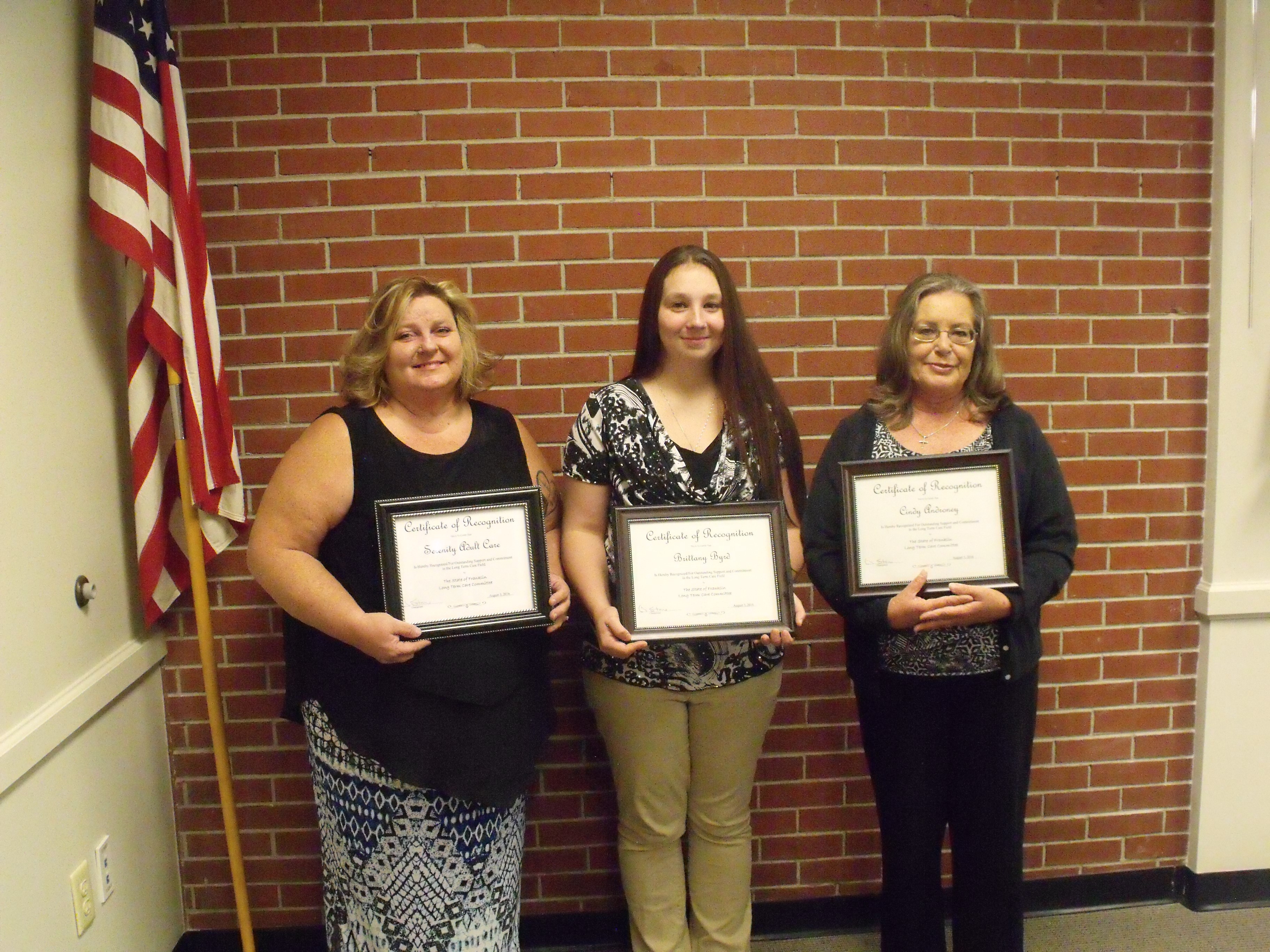 The winners of the awards are Elda Muncy of Marion, a family caregiver; Keith Austin of Bastian, who is a volunteer at Kissito Healthcare Bland County; Laura and Jeremy Smith of Marion, who are residential providers with Mount Rogers Community Services Board; and the Pace Unit at Carrington Place Wytheville.

Other caregivers recognized include Serenity Adult Care in Meadowview; Cindy Androney of Bristol, Tennessee who works for Home Instead Senior Care; Sandra Burton of Bland, an employee of Kissito Healthcare Bland County; Carolyn Baldwin of Bluefield, West Virginia, an employee of Kissito Healthcare Bland County; Brittany Byrd of North Tazewell, also an employee of Kissito Healthcare Bland County; and Sheryl Reynolds of Bastian, a volunteer with Kissito Healthcare Bland County.

Understanding that caregiving often goes unnoticed and without thanks, the awards and reception are an opportunity for the Long Term Care Committee to recognize caregivers for their commitment to providing excellent care.

Sharon Buchanan, Activities Director at Francis Marion Manor, was the keynote speaker. Ms. Buchanan spoke of her own experience as a caregiver and the importance of "taking care of yourself" while caring for others. She said it is important for caregivers to have time to themselves, time to grieve, and time to experience all the feelings that come with caregiving. She said that the sad times in our lives make the happy times more enjoyable.